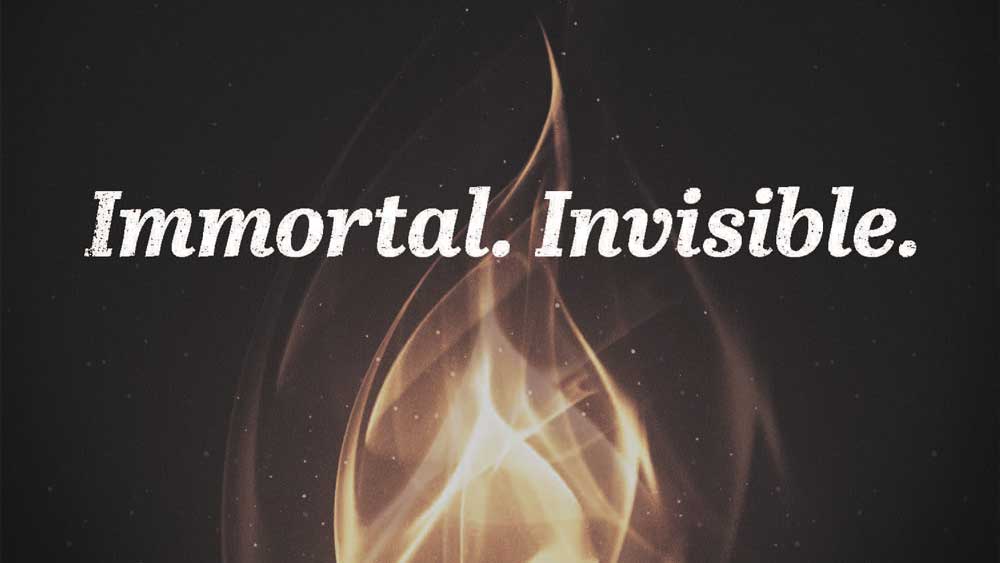 Except in unusual circumstances we do not see Jesus though he is always present. Two images are used in the New Testament to help us understand how he cares for his saints. Jesus is the Good Shepherd who is protector and companion of the sheep he knows by name. And he is a High Priest who understands our weakness, making payment for our failures. To God be the glory.
Scripture References: Hebrews 4:4-16
From Series: "Immortal. Invisible."
We focus on the world we can see, hear, and touch; and are often warned, with good reason, against excessive attention to virtual experience and worldly fantasies. However, flights of imagination and the things of the material world are not the totality of existence; indeed neither is of first importance. By faith we grasp truth that is not tangible, apprehend reality we can't measure, take hold of experience that has not yet occurred. Hebrews 11:1 states succinctly: Faith is the assurance of things hoped for, the conviction of things not seen. There are two categories in view here: a) history that is certain but not yet accomplished (what is hoped for) and b) profound realities everywhere around us that we cannot measure with our senses (things not seen). In this sermon series we will begin a new year, not with resolutions about diets, budgets and exercise. Rather, we aim to grow in grace - giving attention to realities that beckon us from the future and form us in the present while remaining unseen.
More From "Immortal. Invisible."