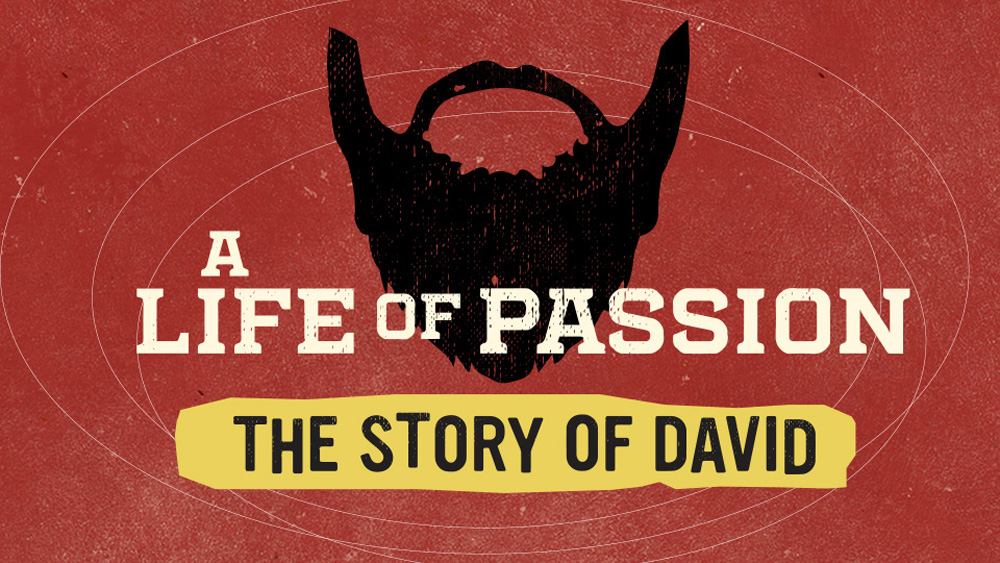 The depiction of David in 1 Kings makes us think that he was depressed. He doesn't seem to have anything left. Can anything snap David out of it? If we're concerned about personal decline, or even if we're simply in a funk, can anything snap us out it?
Scripture References: 1 Kings 2:1-12, 1 Kings 1:1-53
From Series: "A Life of Passion: The Story of David"
Who am I? Who is God? These are two of the most pressing questions of human existence. All throughout life, we struggle to find our own identity and we yearn to know what more is out there. The Bible tells a detailed story of one man who helps us to wrestle with those questions: the ancient King of Israel, David. David is one of the most important characters in the biblical story. He is the favorite King, the repentant sinner, the fearless warrior, and the soulful poet. He led the ancient people of God during their golden years. He is a forerunner to the Son of God, Jesus Christ, who would create a new people of God, saved through faith. And yet, David is a mystery. Sometimes his actions are inspiringly noble. Other times, he is shockingly evil. What are we to make of this man? How can an adulterer and murderer be described as "a man after God's own heart?" For ten months, we will follow the story of David. We will wonder at his integrity and grieve his failures. But through it all, we will see a life of passion. We will see a man who walks with God, in success and failure. And we will walk with God in our own complex lives. Join us as we embark on a journey to discover ourselves and God in the story of David. May we become "men and women after God's own heart."
More From "A Life of Passion: The Story of David"